Under Admin, select View > Channel Settings > Channel Grouping.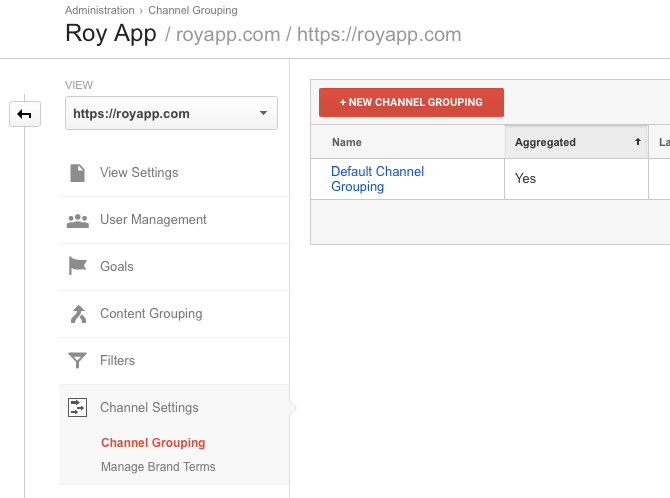 Edit your Default Channel Grouping.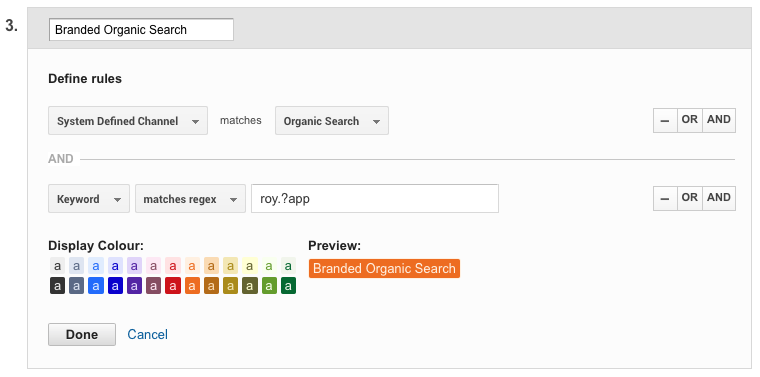 Add a new Channel Definition at the top.
Call it Branded Organic Search.
Add one rule, Keyword "matches regex".

We'll use the regular expression: roy.?app, but you should use whatever matches your branded keywords.

Change the name of the Organic Search definition into Generic Organic Search.

Ensure Branded Organic Search is before Generic Organic Search.